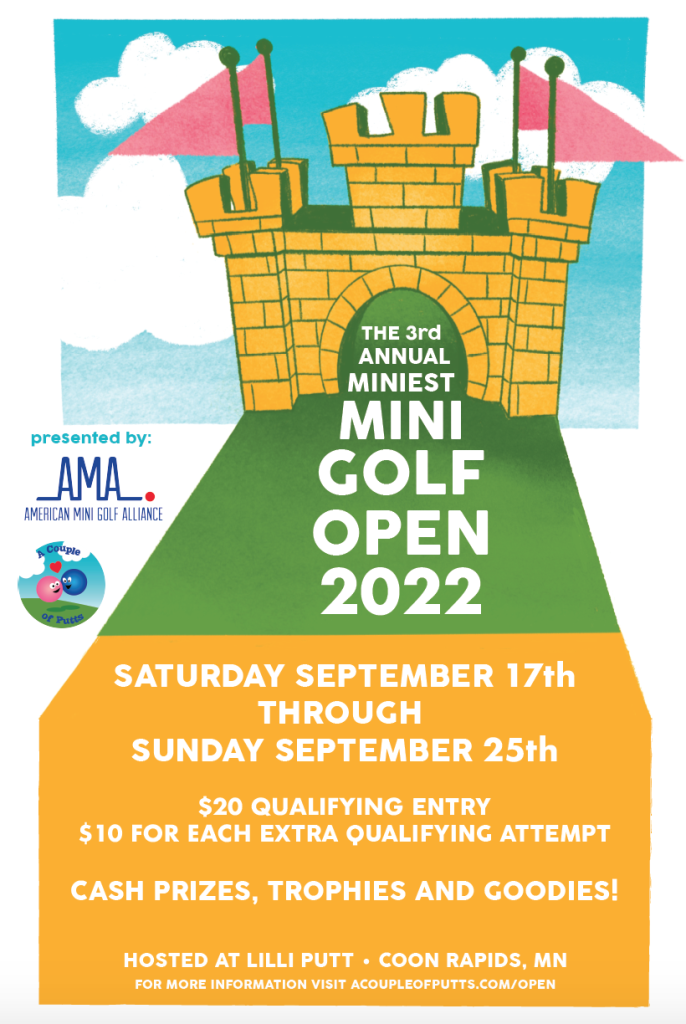 The 3rd annual MINI GOLF OPEN has come to an end.
The tournament ended on Sunday September 25th. Check out last years videos on acoupleofputts.com, or check out KSTP's segment on our previous tournament!
How low can you go? Lilli Putt joined with A Couple Of Putts to organize the 2nd annual Twin Cities Mini Golf Tournament of 2022!