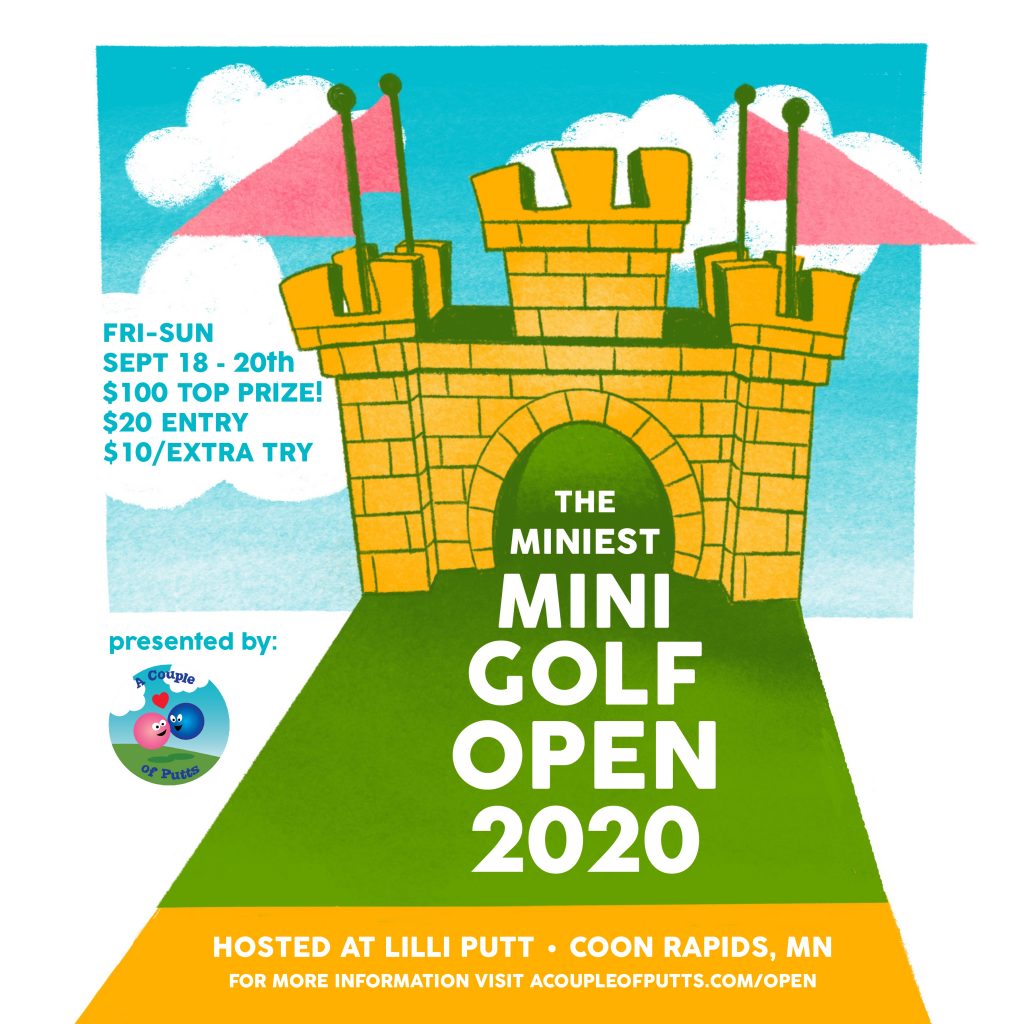 Friday September 18th through Sunday September 20th!
Tournament Starts September 18th at 3 p.m. and goes until Sunday at 5 p.m.
How low can you go? Lilli Putt and A Couple Of Putts are inviting you to come out on September 18 & 19 to attempt to get your best score on Lilli Putt's fun & challenging par 66 18 hole course. The top six putters will return to play one round for money, prizes, awards, and glory on the morning of September 20th.
$20 initial championship qualifying attempt fee includes
1 round of mini golf plus a custom-designed scorecard,
ball, pencil. button, and sticker. $10 each additional attempt for a low score to qualify for the championship.
No advanced tickets needed. More details, rules, and fun over at acoupleofputts.com/open