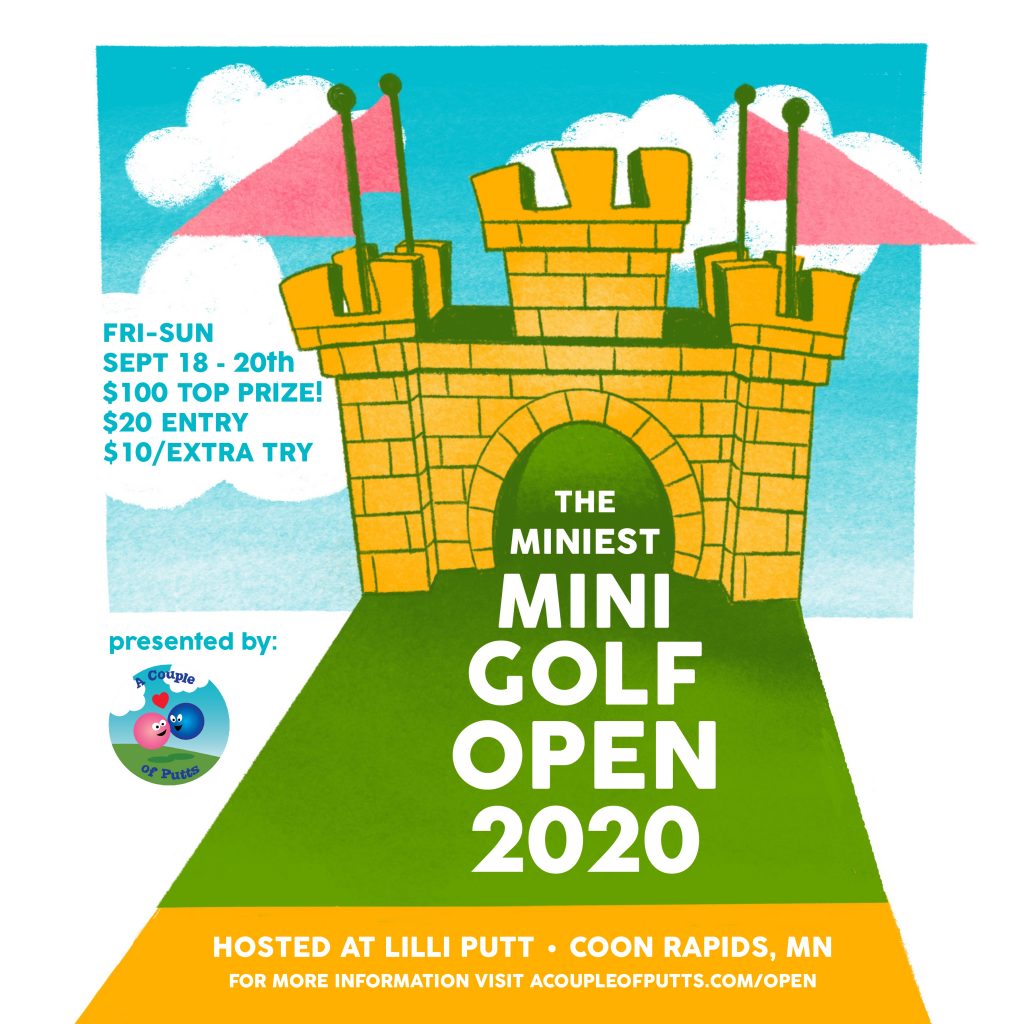 This tournament has ended. Stay tuned for updates on a 2021 MINI GOLF OPEN.
The tournament concluded on Sunday September 20th, 2020! Check out the videos on acoupleofputts.com, or check out KSTP's segment on our tournament!
How low can you go? Lilli Putt joined with A Couple Of Putts to organize the first Twin Cities Mini Golf Tournament of 2020! We plan to create another tournament in the Fall of 2021!
Prices for the possible 2021 tournament are still being considered. When everything is "Putt" into motion, we will update the website!