Go Karts $6.00
Must be 10 years old & 52" tall to ride alone.
Double karts available for adults & children.  Children under 10 years old or 52 " ride free with a paid adult.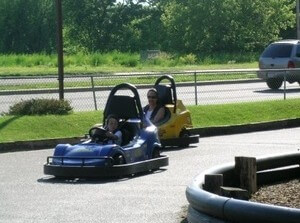 Our NEW Go Kart track is open for the season! Check out the new layout for a smoother and exciting ride!
Here's what a few customers have already said:
"The new track is great! It's much smoother, and the wider lanes makes it more fun!" – Jay M.,  Maple Grove
"The new layout makes driving the Go Karts with my 6 year old daughter much easier!" – Kim G., Coon Rapids
Junior Karts $6.00 (Ages 4-9 years old) 
 Bumper Boats $6.00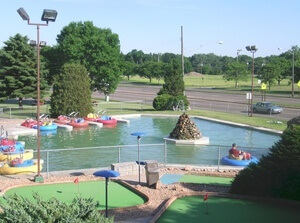 Must be 44 inches to ride alone.   Children under 44 " ride free with a paid adult.