NEW FOR OUR 2023 SEASON! Finally an attraction that is for all ages! Toddlers, teens and adults alike will enjoy jumping around keeping every jumper forever young!
HOURS
3:30-7 Monday- Friday
12-7 Saturday and Sunday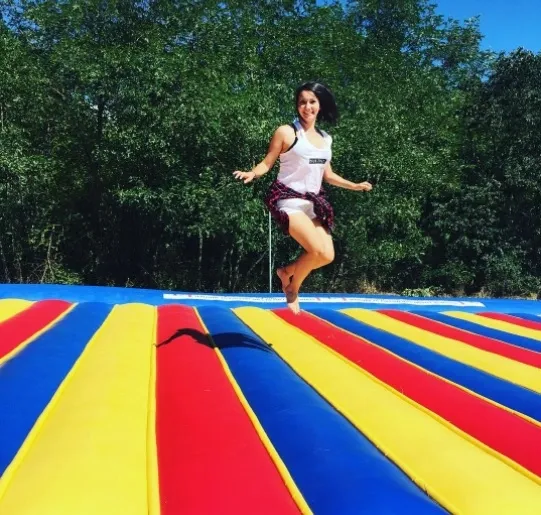 The jump pad also known as our "Lilli Pad" is a 20'x25′ inflatable flat jumping area that sits only 27″-30″ off the ground! Encompassed by 2′ of sand all around the edges to prevent injury from an accidental tumble!

Rules:
Maximum of 15 Jumpers allowed at any one time
Sessions are 5 minutes long
Toddlers jump free with an accompanied adult
No pushing, shoving, front flips, backflips, or super bouncing of others is ever allowed. Jumpers caught participating in these activities will be removed from pad with no refund.
Anyone not jumping must remain behind roped off area!
No shoes allowed while jumping.
Pricing:
1 jump session = 1 ride ticket
1 hour jump pass $10.00
2 hour jump pass $15.00